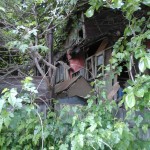 Greetings!
Thank you for your interest in my work.
I teach philosophy and serve as chair of the Department of Philosophy at The University of Kansas. My research interests include epistemology, metaphysics, philosophy of psychology and general philosophy of science.
Some materials that I find interesting related to philosophy and complexity are here.
I enjoy teaching introductory courses in logic and critical thinking.  You can find some of my instructional material from these classes here.